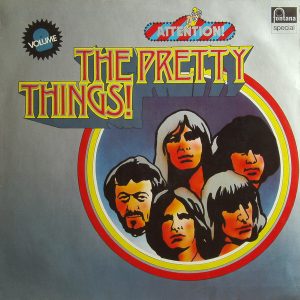 Attention! The Pretty Things! Vol 2 est une compilation des Pretty Things sortie en 1976 chez Fontana.
Elle fait partie de la série Attention! publiée tout au long des années 1970 par la branche allemande de cette maison de disques. Comme son titre l'indique, elle fait suite à Attention! The Pretty Things!, sortie la même année. Sans surprise pour une production Fontana, elle ne pioche que dans les trois premiers albums du groupe et leurs singles.
Les crédits figurant sur la matrice sont souvent foireux. En particulier, le nom de Wally Waller est complètement absent, soit effacé, soit remplacé par celui de Dick Taylor !
Titres
Face 1
Face 2
Participants
Principales éditions
1976 : 33 tours, Allemagne de l'Ouest, Fontana 6438 202