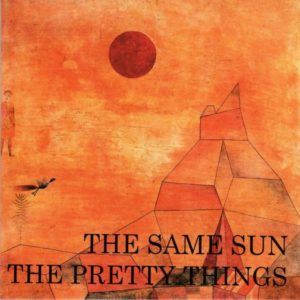 The Same Sun est un EP des Pretty Things sorti le 2 janvier 2018 chez Fruits De Mer Records.
Publié en édition limitée, ce 45 tours reprend deux chansons du dernier album du groupe, The Sweet Pretty Things (Are in Bed Now, of Course…), ainsi que deux chansons enregistrées en concert en 1968, également disponibles dans les bonus du coffret Bouquets from a Cloudy Sky.
La pochette provient d'une toile de 1929 du peintre suisse Paul Klee intitulée Mächen (« Conte de fées »).
Titres
Face 1
The Same Sun (Dick Taylor, Mark St. John) – 3 min 23 s
Renaissance Fair (David Crosby, Roger McGuinn) – 1 min 52 s
Face 2
She Says Good Morning (Phil May, Jon Povey, Dick Taylor, Wally Waller, John C. Alder) – 3 min 42 s
Alexander (Phil May, Jon Povey, Dick Taylor, Wally Waller) – 3 min 29 s
Participants
Éditions
2018 : 45 tours, Royaume-Uni, Fruits De Mer Crustacean 83