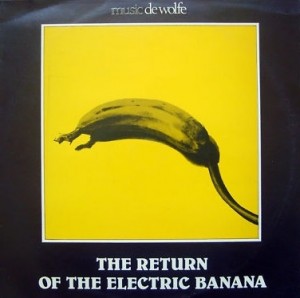 The Return of the Electric Banana est le cinquième album enregistré par les Pretty Things pour DeWolfe Music. Il est sorti en 1978.
En fait de Pretty Things, l'album tout entier est crédité à Alan Waller et Electra Stuart… la jeune épouse de Phil May ! Peut-être pour des raisons de droits ? En tout cas, c'est bien lui qui chante sur ces titres enregistrés au même moment et avec la même équipe que Phil May & the Fallen Angels.
Il est possible d'écouter cet album en ligne sur le site de DeWolfe : The Return of the Electric Banana.
Titres
Face 1 (chantée)
Face 2 (instrumentale)
Participants
Mickey Finn : guitare
Chico Greenwood : batterie
Brian Johnson : claviers
Phil May : chant
Wally Waller : basse, guitare, chant
Billy Lovelady : mandoline sur Whiskey Song
Les Sander : production
Nick Bantock : pochette
Principales éditions
1978 : 33 tours, Royaume-Uni, DeWolfe DWS/LP 3381