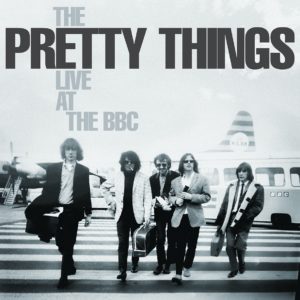 Live at the BBC est un album des Pretty Things sorti en 2021.
C'est la quatrième compilation d'enregistrements réalisés pour la BBC, après On Air (1992, 1 CD), The BBC Sessions (2002, 2 CD) et Live at the BBC (2015, 4 CD). S'agit-il de la compilation définitive de ces enregistrements ? Avec 6 CD et 111 (cent onze !) morceaux, on est en droit de l'espérer !
Titres
Un obèle † indique les titres ajoutés par rapport à Live at the BBC.
CD 1
CD 2
CD 3
CD 4
CD 5
CD 6
Éditions
2021 : 6 × CD, Allemagne, Repertoire REPUK 1373
2021 : 3 × 33 tours, Allemagne, Repertoire V 342