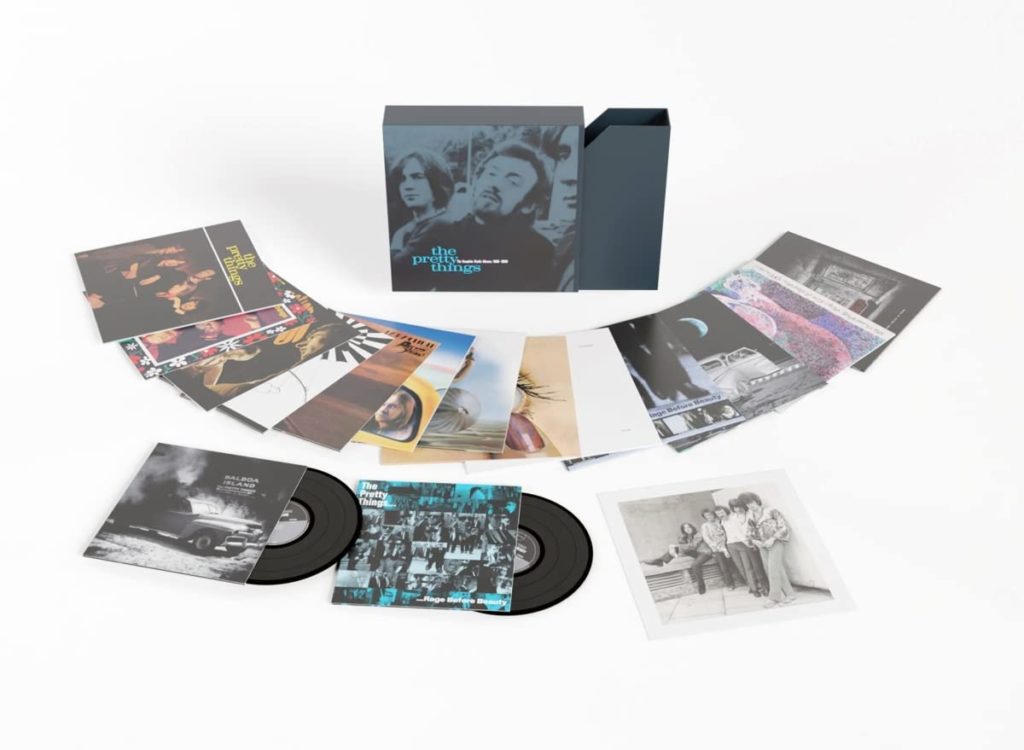 The Complete Studio Albums 1965–2020 est un coffret des Pretty Things dont la sortie est prévue le 31 mars 2023.
Il s'agit d'un coffret de 15 vinyles qui réunit, comme son titre l'indique, les treize albums studio du groupe, de The Pretty Things (1965) à Bare as Bone, Bright as Blood (2020). Chacun d'eux a fait l'objet d'une remasterisation pour le format vinyle et inclut un insert de 4 pages avec des images (photos, pochettes de single) et des textes de Mike Stax, Dick Taylor et Mark St. John.
Rage Before Beauty et Balboa Island étant trop longs pour tenir sur un 33 tours, le coffret comprend deux 45 tours avec les quatre dernières chansons de ces deux albums.
Cet objet de collection, publié par le label Madfish, est limité à 1000 exemplaires.