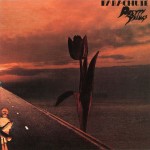 Paroles et traduction
In the square, she came running,
I was lucky to be there.
In her hair, she wore flowers,
The scent it filled the air.
She must leave, not returning,
I was sadness standing there,
A silent square, bus of silver,
With my vision disappears.
Sur la place, elle est arrivée en courant,
J'avais de la chance d'être là.
Dans ses cheveux, elle portait des fleurs,
Leur fragrance emplissait l'atmosphère.
Elle doit partir, sans retour,
J'avais du chagrin d'être là,
Une place silencieuse, un bus argenté,
Disparaît avec ma vision.
---
← She Was Tall, She Was High — In the Square — The Letter →