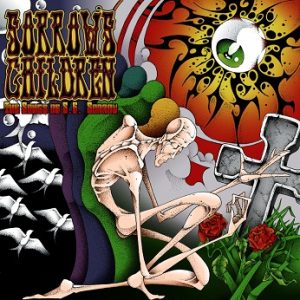 Sorrow's Children: The Songs of S.F. Sorrow est un album sorti en avril 2012.
Il s'agit d'un album-hommage à S.F. Sorrow, dont chaque chanson est reprise par un artiste différent. Il inclut en bonus une version de Loneliest Person par les Pretty Things, enregistrée lors de leur concert au 100 Club de Londres, le 17 décembre 2010 (ce même concert a donné lieu à l'album Live at the 100 Club, sorti en 2014). Le livret comprend un entretien inédit avec Phil May et Dick Taylor.
Le 33 tours, édité à 850 exemplaires par le label Fruits De Mer Records, est évidemment épuisé depuis belle lurette.
Titres
Face 1
Face 2
Extra : The Journey (May, Taylor, Waller, Alder)
Earthling Society : I See You (May, Taylor, Waller)
Jay Tausig : Well of Destiny (Smith, May, Taylor, Waller, Povey, Alder)
The Gathering Grey : Trust (May, Taylor, Waller)
King Penguin : Old Man Going (May, Taylor, Waller, Povey, Alder)
The Loons : Loneliest Person (May, Taylor, Waller, Alder)
The Pretty Things : Loneliest Person (May, Taylor, Waller, Alder) – live au 100 Club
Éditions
2012 : 33 tours, Fruits De Mer crustacean 25
2012 : CDr, Fruits De Mer crustacean 25 (promo)