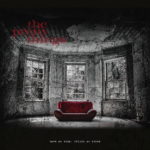 Cette chanson de Muddy Waters a vu le jour en single en juin 1948, même si son tout premier enregistrement a été réalisé par Alan Lomax en 1941. Les Pretty Things l'ont souvent jouée sur scène avant de l'inclure sur leur dernier album studio.
Paroles
Well, I'm goin' away to leave
I won't be back no more
Goin' way down south, ma
Do you want to go?
Honey, I'm troubled, I'm all worried in mind
You know, just can't be satisfied
Just can't keep from cryin'
Well I feel like snappin'
A pistol in your face
Hope some lonely graveyard
Will be your resting place
Honey, I'm troubled, I'm all worried in mind
You know, just can't be satisfied
Just can't keep from cryin'
Well, it's late in the evening
Hear my doorbell ring
Walkin' down the stair now
See a goddamn thing
Honey, I'm troubled, I'm all worried in mind
You know, just can't be satisfied
Just can't keep from cryin'
Tears gonna roll, yeah
Well, my little baby
She's gonna jump and shout
When that train is late, now,
I come walkin' out
Honey, I'm troubled, I'm all worried in mind
You know, just can't be satisfied
Just can't keep from cryin'
Tears gonna roll, baby…
---
Can't Be Satisfied — Come Into My Kitchen →