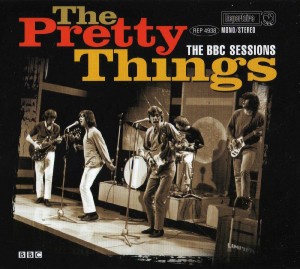 The BBC Sessions est un album des Pretty Things sorti le 19 août 2002.
Comme son titre l'indique, cette compilation réunit des enregistrements réalisés par la BBC. Elle couvre les dix premières années de la vie du groupe, de leurs débuts en 1964 jusqu'à la fin de la période Swan Song en 1975. La qualité sonore est irréprochable sur presque tous les titres et les interprétations pleines d'énergie.
Ayant supplanté On Air (1992), elle est à son tour réduite à l'obsolescence avec la sortie de Live at the BBC (2015), dont les quatre CD reprennent le contenu de ces BBC Sessions avec plusieurs enregistrements supplémentaires. Néanmoins, pour qui n'est pas un admirateur obsessionnel du groupe, cette compilation peut suffire, puisque les ajouts de la version 4 CD consistent en bonne partie de versions alternatives de chansons déjà présentes ici.
Titres
CD 1
CD 2
Participants
Principales éditions
2002 : CD, Allemagne, Repertoire REP 4938