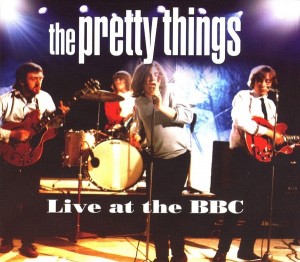 Live at the BBC est un album des Pretty Things sorti le 18 mai 2015.
Comme son titre l'indique, cette compilation réunit des enregistrements réalisés par la BBC. Elle supplante aussi bien On Air (1992) que The BBC Sessions (2002) par l'étendue de son contenu (quatre CD !).
Elle est à son tour rendue obsolète en 2021 par la sortie d'une nouvelle compilation, elle aussi intitulée Live at the BBC, qui comprend pas moins de 6 CD.
Titres
Un obèle † indique les titres ajoutés par rapport à The BBC Sessions.
CD 1
CD 2
CD 3
In Concert, 15 février 1973 :

Live at Golders Green Hippodrome, 1973 :
CD 4
Participants
Principales éditions
2015 : CD, Royaume-Uni, Repertoire REPUK 1205